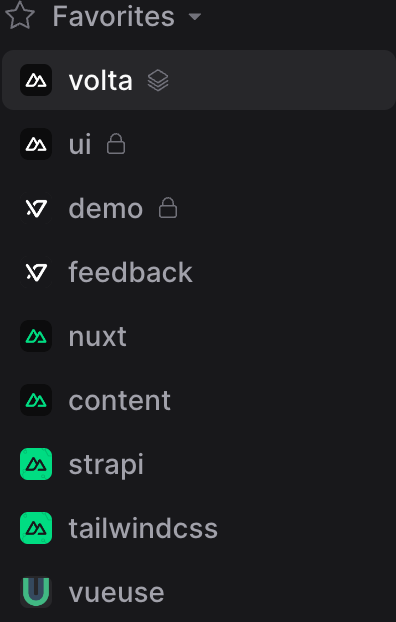 You can add repositories and projects to your favorites, displayed in the sidebar.
Favorite any repository or project by clicking on the button in the header or by using the command menu action.
You can navigate quickly between your favorites through shortcuts from 1 to 9 and reorder by dragging them vertically.